In The Beginning
Jan 8, 2014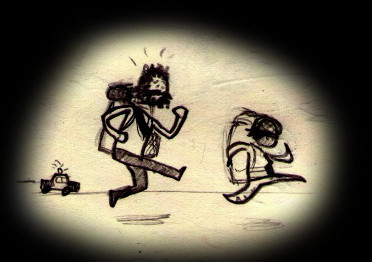 Giggly Girl & Freckly Boy are a dynamic crime-fighting duo that adventures around the world aimlessly, delving into the true nature of reality, trying to understand how things got this way and if there is any way out of the technological police state that is steadily closing in around us.
What does it mean to be free in a world that has already become a pri$on? What does it mean to feel at home in a world of displaced and disowned lost souls?
If there is no turning back time, can we at least alter the course of history? How can one or two little psychedelic monkeys affect change in a world with more people than ever before?
And how bound by circumstance are we? Maybe there's nothing we can do, and there never was, and every natural system reaches it's limits and breaks down - but then how do conscious beings come to terms with being just another overgrown population facing it's inevitable decline?
Find out in Giggly Girl & Freckly Boy!!!
Well, we might just confuse you more, actually.
And Then
Jan 9, 2014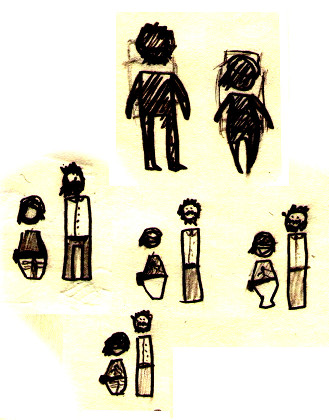 This is first trying to figure out the basic shapes to represent Giggly Girl and Freckly Boy.
Not that it matters.
Working Hard or
Hardly Working?
Jan 12, 2014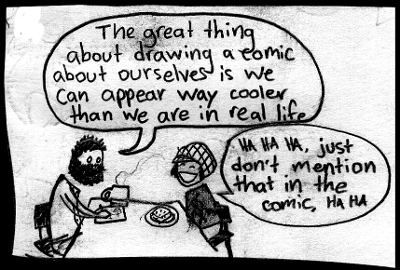 A "planning meeting" with the "outreach committee".
Human beings have an almost unlimited capacity for self-delusion.
Many Conversations...
Jan 17, 2014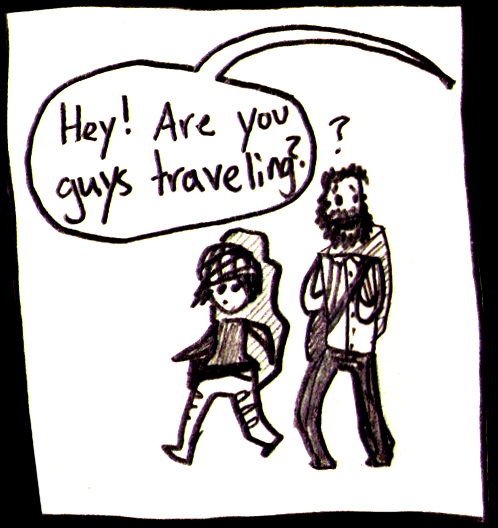 ...start just like this!